History
Celebrating a century of building comfort solutions.
1917
Sam M. Lawrence Sr. started S.M. Lawrence Coal Co.
1942
S.M. Lawrence Co. went into the appliance sales and service business.
1950
S.M. Lawrence Co. went into the HVAC sales and service business.
1952
Became one of the first Carrier dealers in West Tennessee.
1978
Moved its operations from Chester St. to its current location on Preston St.
1980
Started its first official engineering department, supporting the design build department.
1997
Joined forces with 11 other mechanical construction companies as a founding member of Comfort Systems USA.
2003
S.M. Lawrence Co. officially started its own electrical division.
2004
Opened a major HVAC service branch office in Memphis, TN.
2016
Merged with sister company, Dillingham and Smith, out of Nashville, TN.
Culture
We've spent 100 years building a strong reputation within our communities. It is our most important asset and what sets us apart from all the rest. We believe our core values to be key ingredients in maintaining that reputation. Each of these principles define, inform, and guide the way we operate on a daily basis.
Our Values
Right Attitude – To begin and end each day with positive thinking, showing optimism and resilience to everyday challenges.
Relationship-Focused – To move beyond single transactions, be intentional with our time, and establish meaningful connections, both internally with our employees and externally with our clients and shareholders.
Results Driven – To set the bar high and never settle for anything less than what you are capable of.
Our Passion
Culture – Enriching the lives of our employees and their families.
Customers – Creating innovative and compelling solutions that ensure the success of our clients and shareholders.
Community – Giving back to help build a more sustainable future for our local communities.
Comfort – Moving beyond the desired thermostat setting and creating positive end-user experiences for all those who inhabit the spaces we construct and maintain.
Leadership
Meet our executive management team
Any company in any industry would be proud to see the growth that S.M. Lawrence has realized over the past 100 years. Since 1917, we've continued to become an ever-greater national presence, and we owe much of that to our strong leadership team.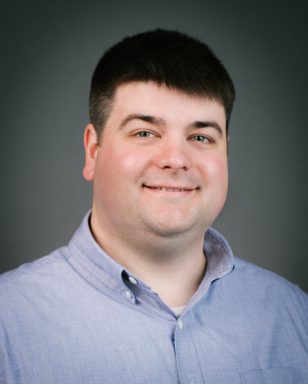 Safety
We believe in playing it safe.
S.M. Lawrence has a company-wide focus on accident prevention, and not just OSHA compliance. We believe safety has less to do with rulebooks and more to do with what͛s in the minds of our workers and the hearts of our management.
Our philosophy is this: Creating an accident free environment through leadership, communication, and motivation. By fostering an attitude of safety consciousness, our key leaders develop a "spirit" of accident prevention and reduce accidents as a result.
Certainly, we do not ignore government rules, though. Our staff all receive comprehensive training and certification in OSHA 10 Hour Safety. Managers and supervisors receive OSHA 30 hour training. In addition, we provide our employees with all of the safety equipment and tools they need to perform their work.
We strictly adhere to all Federal, State and Local regulations. What's more, our goal is to eliminate unsafe acts and conditions that might cause personal injury. We believe attitude means everything, and our expectation of zero accidents and injuries is absolutely achievable. Our results back this up, as we consistently have a safety performance far better than industry average.
We benchmark, and track safety in many areas including workplace safety, automobile accidents, and general liability. Our "Safety Index" provides continuous feedback, and drives improvement in processes and results.
Managers at all levels of our organization have a profound effect on the safety culture and continually create motivation for positive change to avoid complacency. Staying committed and involved keeps our workplace and work sites injury free, and allows some of our subsidiaries to have worked literally millions of hours without a lost-time injury.
Client Testimonials
Our Rosebank Elementary project with S.M. Lawrence was the complete interior renovation of an approximate 63,000 sqft. school for Metro Nashville Public Schools (MNPS). This project was divided into various phases, as well as sub phases, and was completed with the school in full operation. SML's scope (HVAC & Plumbing) accounted for over half the value of the entire project. With the help of the S.M. Lawrence team, we have been able to take what started out as a rocky relationship with MNPS, to a point where they solicited our aid and input on 1) adjusting the overall project phasing so the work could be completed sooner and 2) adding another wing of the building to the project, which originally could not be included because of budget limitations. SML's efforts have been essential to making this project a success. From my experience, they are a solid company from top to bottom.
- Rad York, Project Manager

S.M. Lawrence is a long-term partner of H+M Construction. I've worked with their team on several different types of projects, with both office type of installation and industrial type installations. They always meet or exceed our expectations for cost control, schedule, safety, and quality. When we work with S.M. Lawrence on a project, it is truly a partnership where we are working together toward a common goal. They are experienced, reliable, and have the people to address nearly every project type or challenge. Most importantly, they will do what they say they are going to do.
- James Kirkland, Senior Project Manager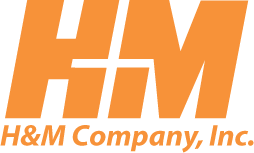 The employees of S.M. Lawrence work to mirror the Lawrence family's legacy of integrity, quality, and customer service. If I could describe our relationship in one word, it would be 'team'. When working with S. M. Lawrence, we don't have adversarial experiences. We all work together to provide the owner a good project at a fair price.
- Jeff Watlington, Project Manager

In our industry, it's about relationships and when you have strong, deeprooted partners like S.M. Lawrence, expectations are met or exceeded. If a problem occurs, it's dealt with and corrected in a timely fashion. We can always rely on the S.M. Lawrence team for great communication and delivery of work as expected.
- Chad Lovel, Operations and Safety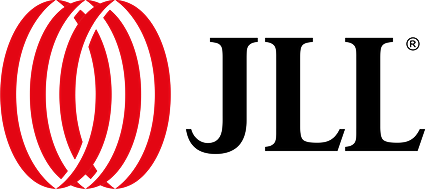 Through our work in heavy industrial industry, we have used S.M. Lawrence on multiple projects. Most notably, a new jet engine test stand facility which included fuel, air, water, nitrogen and hydraulic systems. Many of these systems were installed in and around a 12 diameter x 72 test stand. Months of planning and prefabrication efforts by S.M. Lawrence lead to a successful project for all. I would highly recommend their services as SM Lawrence always has a good understanding of our work. They are an honest and personable subcontractor.
- Jim McKnight, Project Manager and Estimator

I recently worked on four different projects with the S.M. Lawrence team. All projects went smoothly and we turned over a quality product. The S.M. Lawrence team was a big part of that and I was impressed with how far those guys would go to keep the client happy. Their culture is very similar to ours in that regard, which allows us to work well together. They are reliable, consistent, know their business, and will do whatever it takes to meet their commitments.
- Adam Campbell, Senior Project Manager