Building Comfort Every Day
Service

Building Services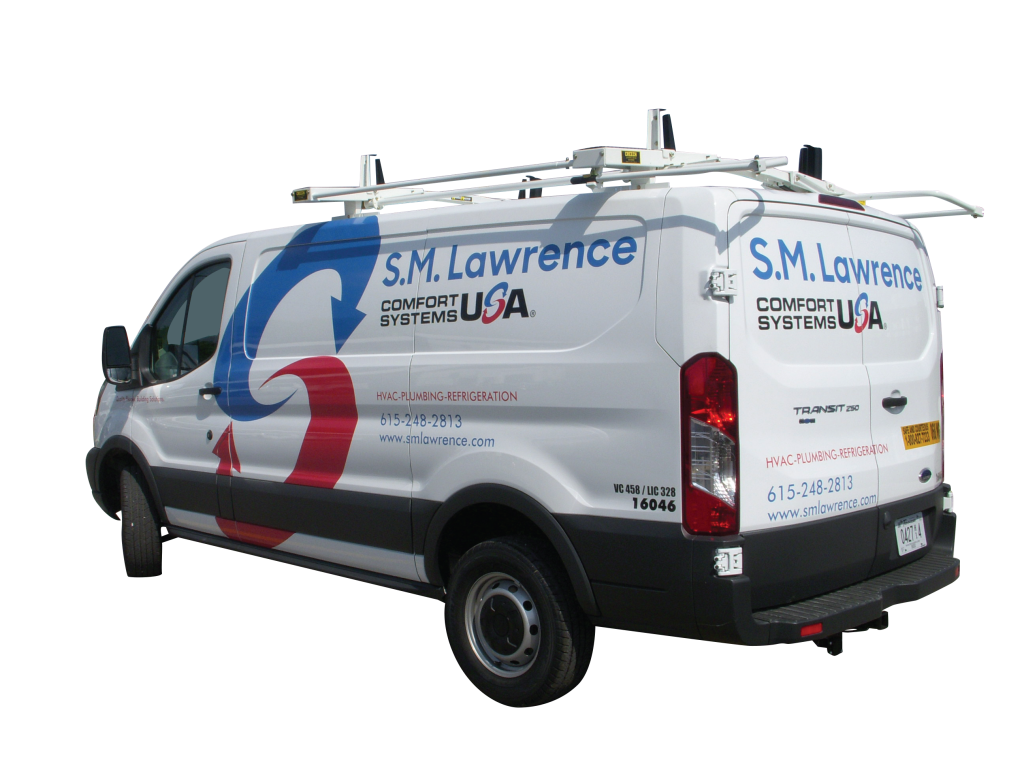 Our building services pay big dividends in your ongoing operating costs
Besides our expertise in construction, S.M. Lawrence Company has grown to be one of the premier maintenance and service providers in the West Tennessee, Middle Tennessee, Eastern Arkansas and Northern Mississippi commercial and industrial markets. Because we know building systems, clients, like you, turn to us for ongoing support with occasional service, and with ongoing customized maintenance programs that help you optimize equipment performance and maintain design efficiency.
The benefits of professional maintenance
By calling on us, you gain:
Reduced equipment downtime
Improved reliability and efficiency
Protection of your investment
Improved employee or tenant comfort and productivity
Minimize energy consumption
Our building services include:
Mechanical Services
Our Memphis, Jackson and Nashville offices have a combined 50+ licensed and factory trained HVAC service technicians. We service all makes and models in the commercial, industrial, hospitality and institutional markets. Below is a partial list of systems we service and skills we provide:
Rooftop Units
Applied Systems
Chill Water Systems (water & air cooled)
Boiler Systems (hot water & steam)
Pumps, Motors and Drives
Unitary and Split Systems
Make Up Air Systems
Dehumidification Units
Indirect & Direct Fired Heating Units
VRV & VRF Systems
VAVs, Fan Coils and Air Distribution
Sheet Metal Fabrication
Process Piping & Welding Services
Steam Specialties, Gas Piping & Air Lines
Stainless Welding & Pro Press
Exhaust Fans and HVLS Fans
Plumbing Services
From the simplest to the most complex plumbing systems, including hydronic steam, natural gas and medical gas systems, we have the capabilities and resources to meet all of your plumbing needs. We are licensed and experienced in the following areas:
Domestic Hot Water Heaters/Boilers
Hydro-Jet Drain Cleaning
Sewer Pipe Video Inspection
Leak Detection and Locating Services
Seismic Valves and Bracing
Backflow Testing
Fixture Installation and Repair
Water Line Repairs & Installations
Sewer Line Repairs & Installations
Lift Stations
Refrigeration/Kitchen Equipment
Whether your facility is a dine-in restaurant, coffee shop, shopping superstore, convenience store or an industrial refrigerated warehouse, S.M. Lawrence is your solution for all your refrigeration needs.
Reach-In Coolers and Freezers
Walk-In Coolers and Freezers
Ice Machines & Ice Dispensers
Bar Back Equipment
Con Cases
Display Cases
Prep Tables & Buffets
Under-counter Coolers and Freezer
Rack Systems
Kitchen Equipment
Building Automation
Our custom Comfort Automation Systems are designed and scaled to support your building, business and budget. Each system solution can expand as your need and budget allows. Our control partners include Honeywell, Siemens and Tridium Niagara. CAS features include but are not limited to:
Building Automation & Integration
Honeywell WEBs-N4 and WEBs-AX
UX Framework and Design Language (HTML5)
BACnet, LON and Modbus Protocol Drivers
Smart Building Technology
Siemens & Honeywell DDC Controllers
Lighting Control
Remote Desktop Access over the Web
Handheld & Tablet Access
Apple & Android Compatible
Commercial Grade Thermostats
24/7 Monitoring & Support Services
Additional Services and Benefits
ComfortCARE 365: Ask about our custom preventative maintenance programs.
In-house design and engineering capabilities
Energy Smart Decision Tools to make smart investments to improve your building performance
Extended Parts and Labor Warranty
Electrical Services: Installation, Retrofits, Repairs and Upgrades
Special Projects Team: Replacements, Installations, Retrofits & Upgrades
Our Service Linecard
Click here to download our linecard.

Dedicated Facility Services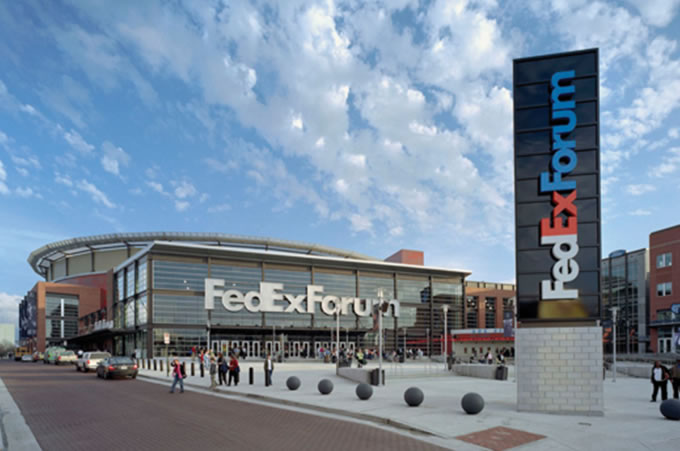 A dedicated, integrated approach to facility maintenance can positively impact your organization's bottom line.
We understand the demands of keeping a facility running at peak condition. Our Dedicated Facility Services team will partner with you to create an integrated approach that minimizes downtime, reduces cost, streamlines support, improves efficiency and mitigates risk for your company or organization. Based on your needs, we'll assemble a team of qualified technicians fully dedicated to maintaining your plant or facility. When it comes to maintaining your facility, we provide all the tools, expertise, and resources necessary to positively impact your organization's bottom line.
Some of our Dedicated Facility Partners include:
FedExForum and Memphis Grizzlies
Cook Convention Center
General Mills
Our Dedicated Facility Service capabilities include:
HVAC
Plumbing
Refrigeration
Electrical
Building Maintenance

Special Projects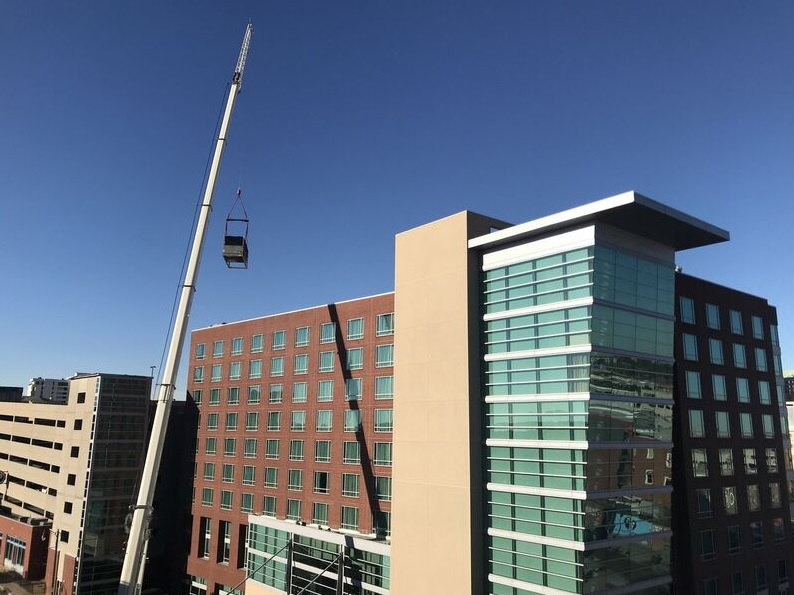 When quick, cost-effective, and qualitative results are critical
Many of our repeat service customers have frequent, fast-paced, short-duration projects where time is of the essence and quick, cost-effective, and qualitative results are critical. Our Special Projects Department was created to meet these exact needs.
Each project is overseen by a Special Projects Manager, uniquely skilled at both budgeting and managing jobs. Each Manager handles a respective project from the beginning to the end. Specifically developed streamline methods are applied for these fast-paced, short-duration projects. The end results include highly satisfied customers who continually utilize our Special Projects Team.
Our approach includes:
Streamlined procedures
One Project Manager from early budgeting through build-out
 Substantial resources available for "quick response" needs

ComfortCARE 365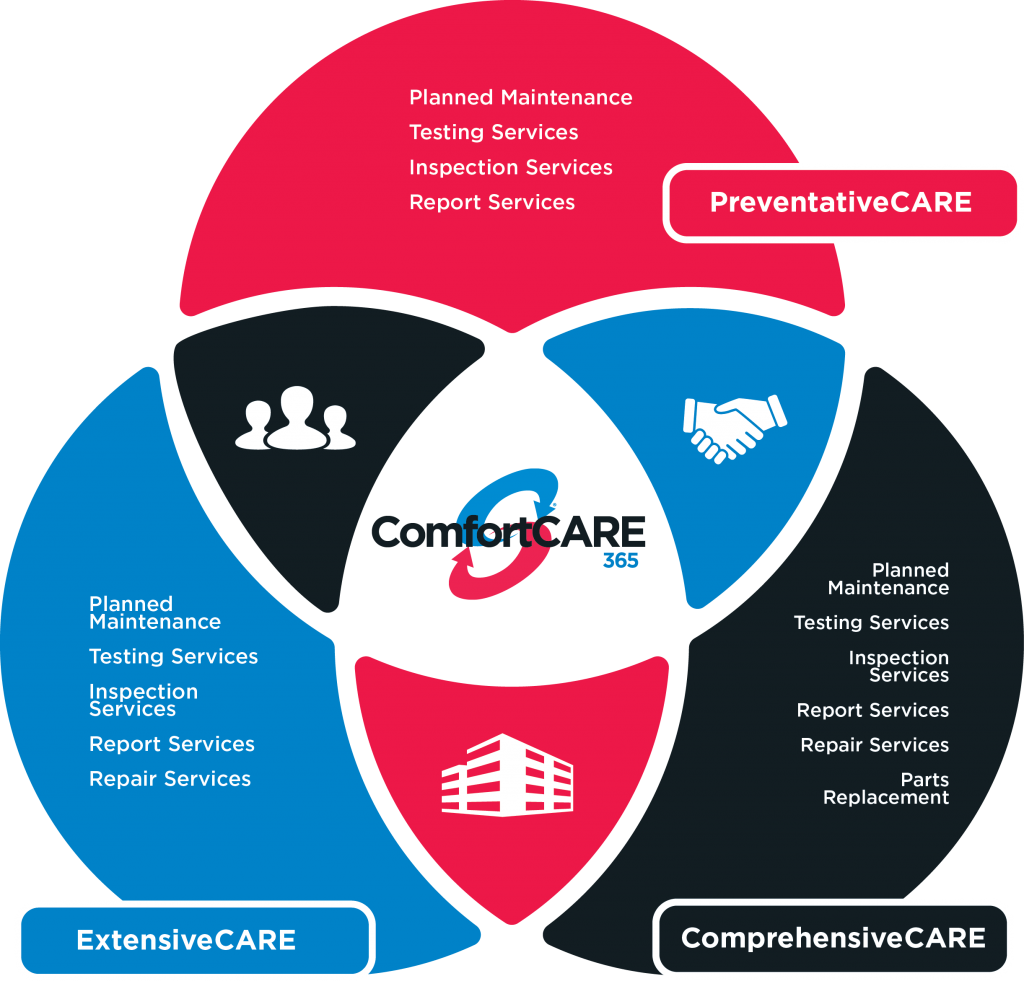 Building Comfort Every Day
Our ComfortCARE365 program provides management with the tools needed to evaluate and improve their existing preventative maintenance plan. Our factory-trained technicians will provide a complete evaluation of your needs and prepare a maintenance schedule that will keep your operation running in peak condition. In addition, S.M. Lawrence has an excellent procurement program providing for fast delivery of parts and components at discounted rates.
All of this means we can save you time, energy, money, and optimize your comfort through efficient energy usage, system reliability, investment protection, extended equipment life, fixed maintenance costs, and priority service. We want to provide you with peace of mind.
We offer completely customized maintenance agreements designed specifically to meet our customer's current and long-term needs. Our professional technicians have current knowledge of the most efficient and reliable methods and technologies.
Our ComfortCARE365 program offers three different plans best suited to fit your needs:
Preventative – Includes planned maintenance, testing, inspection and reporting services
Extensive – Includes everything in the Preventative plan, in addition to repair services
Comprehensive – Includes everything in the Extensive plan, in addition to parts replacement
Access Customer Portal
Login by clicking the link below.