24 Jan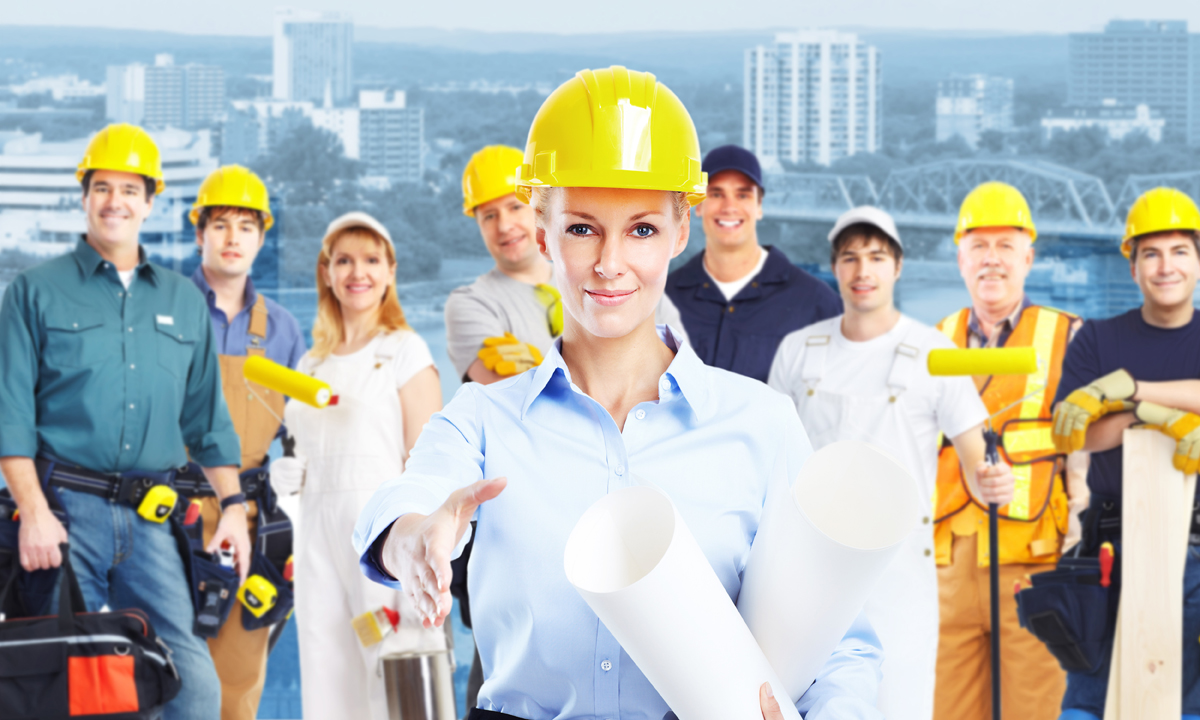 The path to success has been clearly set for our young people. Graduate high school, earn a four-year degree and, if you're feeling really ambitious, pursue a graduate degree. While there is a lot to be said for each of these accomplishments, they do not always guarantee instant success. College graduates are faced with an increasingly competitive job market where they often lack the experience for positions available in the workforce. This is why S.M. Lawrence, along with thousands of other companies across the US, have partnered with the National Center for Construction Education and Research (NCCER) to increase awareness for an alternative path to success.
It is no secret that a career in construction has become progressively less appealing to the American workforce over the past couple of decades. As the construction industry continues to make a comeback, companies will be faced with an ever-growing shortage in skilled labor. According to the Construction Labor Market Analyzer, the craft professional demand through August 2021 is 7,755 for electricians, 2,139 for HVAC Technicians, 3,202 for plumbers and 3,370 for sheet metal workers in the state of Tennessee alone. So how do we close the gap?
First, let's start with the overwhelming amount of skepticism the construction industry is facing from students and parents all around the country. When a child comes home to tell his or her parents they are considering a career in construction, panic tends to set in. How will my child ever succeed without 4-year degree? Well, did you know the average compensation for a journey-level plumber is $51,000 a year? (http://www.byf.org/explore-careers/trading-cards/) This means a student 4 years out of high school could be making $51,000 a year, while his friends are just finishing college and piling up student loan debt. Their career path doesn't have to end there. Once you've reached journey-level, there is always potential for a foreman, superintendent, and even project management position where you could make an average $89,000 a year. (http://www.byf.org/explore-careers/trading-cards/) Would you like to know the best part? After a construction worker has acquired some skills, they will never have trouble finding work in this industry. Demand for skilled labor will only continue growing.
There are a lot of great marketing initiatives such as Build Your Future and Go Build Tennessee that are working hard to reverse some of the skepticism surrounding careers in construction. These initiatives aim to provide industry statistics addressing compensation and demand for specific crafts in each state. While this information has proven to be useful, we still have a lot of ground to cover. Industry needs to be partnering with schools, giving first-hand accounts, telling students their personal success stories. You would be hard pressed to find a local school not willing to partner with you and seek some input on how to continue improving their program. It's time we get more involved.
Many companies are also struggling to find practical solutions for training. How do we take a kid right out of high school and turn them into a journey level worker? High schools and trade schools vary on the level of training and education provided, if any. Some high schools may take a student all the way through their first year of curriculum in a specific craft, while others may only provide introductory skills to construction. In the same way, trade schools may only provide training through the first two years, while others may take their students all the way through to journey-level. However, construction companies are only fortunate enough to recruit a student with base level training from the afore mentioned schools on an occasional basis. Most of the time we find ourselves training and educating an employee from the ground up. To accomplish this successfully, its best to have a structured approach to training.
S.M. Lawrence took the approach of creating our own 4-level training program utilizing NCCER standards and curriculum. Because our workforce is often spread out and too small to support a classroom structure, we created an online platform for trainees to complete on their own time under the direction of an assigned mentor. We even provide monetary incentives should a trainee complete an entire level within the allotted timeframe. Other contractors have taken the approach of site-based training or dedicated training facilities employees report to 3-4 weeks out of the year. Program structure looks different for every company, but they all exist for one reason and that is to close the skills gap and train the next generation of construction workers. All the tools and resources are there to build a successful program, it just takes buy-in from the top-down.
Closing the skills gap has and will continue to remain a problem for the construction industry. The boom in technology has our young people running toward careers in computer systems and information technology. But what we need to remember is that not every young person is suited for a career in technology. College is not always the answer. There is an alternative path to economic prosperity and it doesn't entail a 4-year degree. Yes, its dirty work, but many would also tell you its rewarding life full of opportunity.
Click here to learn more about our training program and how S.M. Lawrence is addressing the skills gap within our own organization.
By Leila Rookstool, Director of Marketing and Recruitment at S.M. Lawrence Company
Written & Published by S.M. Lawrence Company, Inc.