28 Jan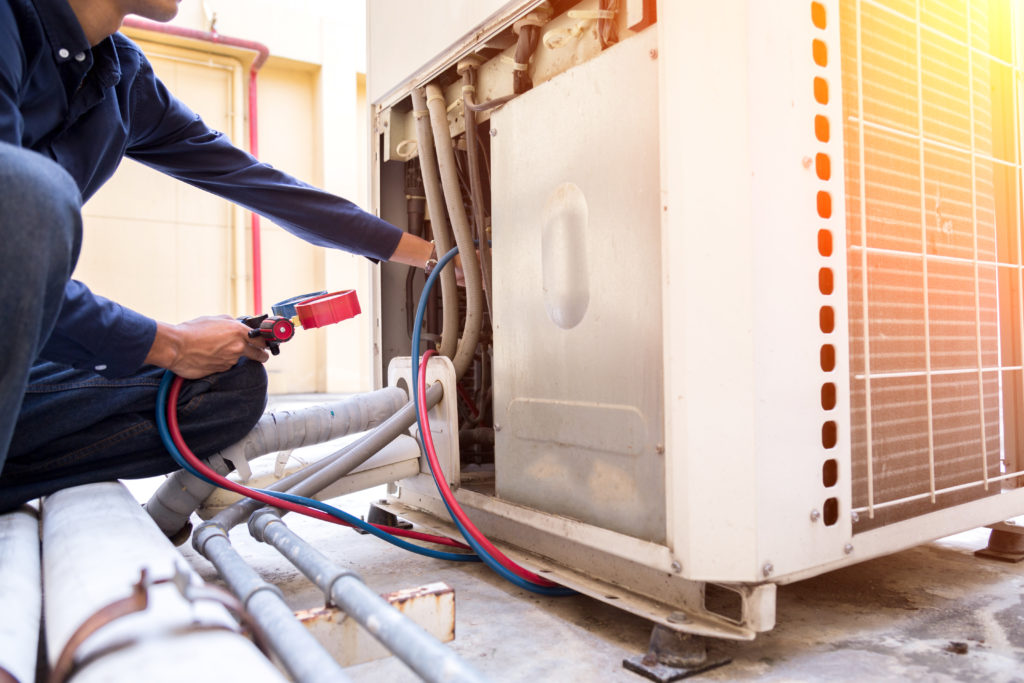 Building the case for companies to carry out preventative maintenance within their organizations would stand up in court every time. What is preventative maintenance? Preventative maintenance is regular maintenance performed on equipment to decrease the chances of it failing. The maintenance is carried out while the equipment is still functioning in hopes that it will not break down unexpectedly down the road. The institution that places preventative maintenance as a priority is one that will surely succeed.
Quarterly equipment checks are important. These checks lead to top functionality and the minimizing of breakdowns. This maintenance can include anything from repairs, replacements, or simply servicing tools. It can prevent fluctuations in production processes and can create less down time where overall efficiency stays high. It also allows the company to be more proactive rather than reactive. According to Van Knight, Vice President of Service in Nashville, quarterly equipment checks are encouraged more frequently than biannual simply because it reduces the chances of equipment failure substantially.
The failure to participate in preventative maintenance can lead to an overall loss in production, service, and resources. Entire projects may have to be rescheduled or rearranged. Materials could be wasted. The increase of overtime labor and payments due to potential downtime could be catastrophic. Operating your equipment under less efficient conditions can also drive up your energy costs. Consequently, the early disposal of machinery or equipment can result. Objectives that can be met in this process to guarantee success are to consider setting internal quality and usage standards from the start. An example of these are making sure to carry out repairs after proper consultation. Documenting all activities thoroughly to keep consistent records such as equipment id's and information logs. Making sure to have computer generated tasking and service preventative maintenance history per piece of equipment. Along with reaching deadlines and meeting maintenance plans on time.
Companies and their service managers should also consider using other restorative plans along with preventative maintenance to attain top performance. These plans include predictive maintenance, corrective maintenance, and routine maintenance. All organizations must figure out what works best for them and their business model, but why do it alone? Finding the right partner for your preventative maintenance program is a great way to start. Here are some first steps for a company to take in finding a successful partnership within their maintenance program. First, find a partner that has your vision and understands the importance of a maintenance program. Make sure your partner is highly qualified with proper training and backing. Second, make sure all equipment is properly recorded and documented including all vital information, this helps make sure all equipment is labeled and entered in your system correctly for tracking purposes. Then, have your partner establish proper maintenance procedures and give them all the information they need to complete the tasks you are selling. Next, be sure to prioritize maintenance tasks. Finally, seek improvement and innovation.
Successful practices implemented in equipment maintenance are also crucial to have in order to stay consistent within your preventative maintenance plan. It is important to gather baseline information and choose an appropriate support system whether that be manual or computerized. Checklists are imperative in order to guarantee that all requirements and needs are met. Make sure the tasks assigned to each piece of equipment match what the manufacturer recommends. Developing a consistent inspection plan leads to the decrease of mistakes. Finally, sending out custom reminders overall improves proficiency.
Preventative maintenance makes the case for itself. Time and time again preventative maintenance proves its credibility by keeping equipment and machinery at its top functionality while minimizing losses. For more information check out S.M. Lawrence's ComfortCare365 Program to learn more about preventative care, extensive care, and comprehension care.
By Mayci Rawls, Business Development and Marketing Intern at S.M. Lawrence Company
Written & Published by Leila